Join Us at Studio Arc
Studio Arc continues to grow and improve, offering both recreational classes and competitive team options.
We welcome our current students and our newest families joining us this year.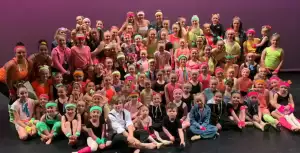 Before completing the enrolment form, you might like to:
There are now 2 separate steps in the enrolment process to join a club:
Enrol with Studio Arc
Enrol with Calisthenics Victoria (and pay the CV Registration Fee directly)
1. Studio Arc Enrolment
When you've decided to join us at Studio Arc for 2021, complete the Enrolment Form below as well as the CVI Registration.
2. CV Registration
Current Students
Students registered prior to this year need to renew their Calisthenics Victoria registration via the new CV system and pay the annual CV fee directly (this will no longer be invoiced by Studio Arc).
Use this link to renew registration. 
You will need to register as "competitive" if your student is participating in Tinies, Sub-Juniors, Juniors, Intermediates or Seniors.
Kinder Dance, Acro and Jazz students will select the "recreational / non competitive" rate and select the matching age group equivalent (ie Sub-Juniors 8-10 years, Juniors 11-13,  Inters 14-16, Seniors 16+)
New Students
Students enrolling for the first time this year will need to create a new account with Calisthenics Victoria and register.
This is a new process, so please ask for help via Team App if you have any questions.